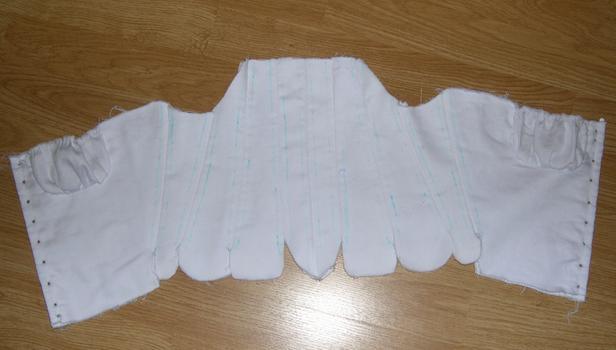 Next, I made the lacing holes so I could make any adjustments before I got too far.

Then, I added the cups. I used a bra as a very rough guideline for the spaces the cups are in. Then I cut a piece of fabric about twice the size and gathered it to fit. To gather the tops, I tried the corset on and pulled in the gathering stitches to fit.

The boning channels are sewn in at this point as well.