A Basic Regency Dress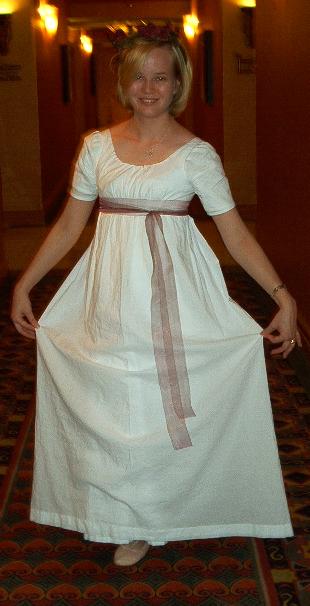 Me at my friend's Star Wars convention. I didn't have anything Star Wars to wear (though I later joined the long list of people recreating the picnic dress) so I wore this. It may not be from a galaxy far, far away, but it is from a long time ago! My headdress is my half finished Civil War ball headdress. I need to add ribbon in the back, to cover the floral tape which I doubt is period correct. Even though it is unfinished, it worked fine for my purposes here!
(click for a larger image)
The dress is made from the La Mode Bagatelle pattern. I made the mock drop front bodice without the mock drop front, the round gown skirt and a short version of the long sleeve. I lined the skirt using the lining from the Sense and Sensiblity Pattern. I'm wearing it over a shift (Kannik's Korner), stays (the Mantua Maker) (with the busk below, and without it above), and a waist petticoat (no pattern).
The batiste is from the White Fox Trading Company, the busk, boning and lacing from Grannd Garb, and everything else is from Joann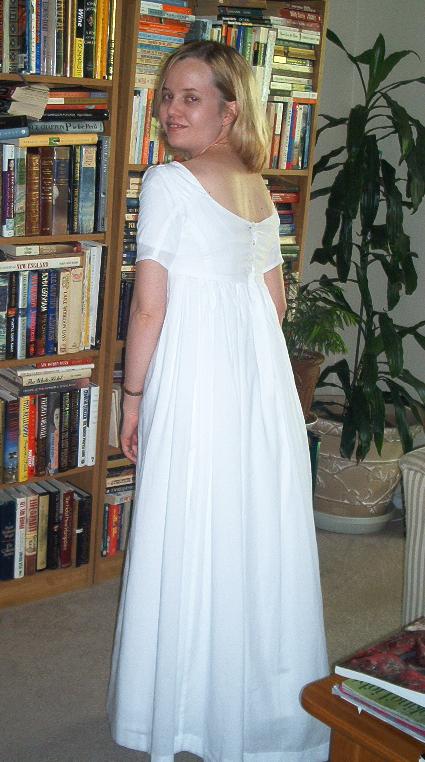 The front and back view. And a reminder that I shouldn't take pictures looking over my shoulder. :)
Here are details of my first three projects. All three are made from the Sense and Sensibility Regency Dress Pattern. While I am happy with the way they turned out, I knew nothing about fitting at the time and they don't fit without a bit of, ahem, help :)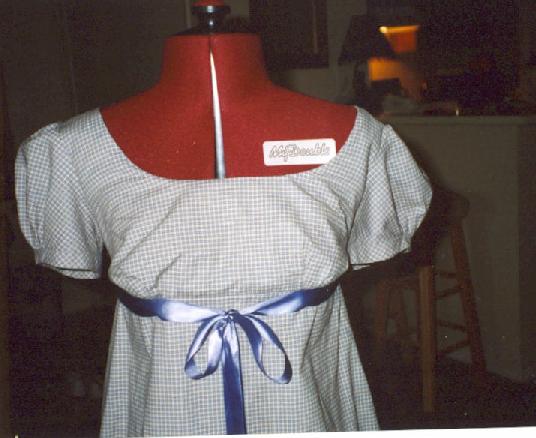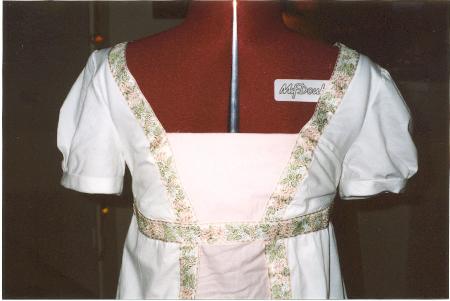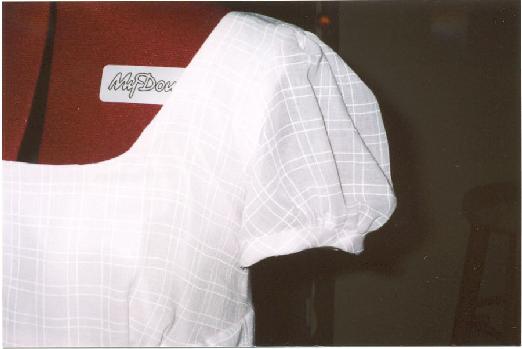 Time to go home!