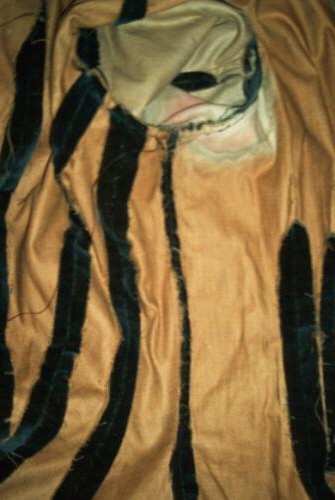 The side seam from the inside.
The seam allowance is very narrow since the alteration was made for fashion and not fitting purposes, so the seamstress would have wanted to take up as little fabric as possible.
The underarm staining suggests this bodice received a lot of wear, and was quite possibly worn with a sleeveless chemise or combinations.