c1820 Ballgown Bodice
Click on any Picture for a Larger Picture!
The Bodice. Fairly straightforward overall pictures :)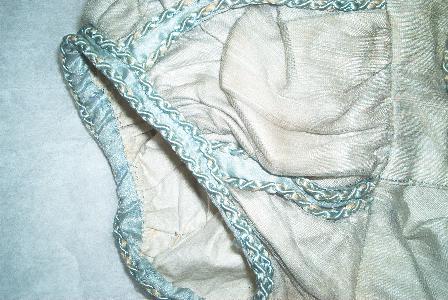 A close-up of the sleeve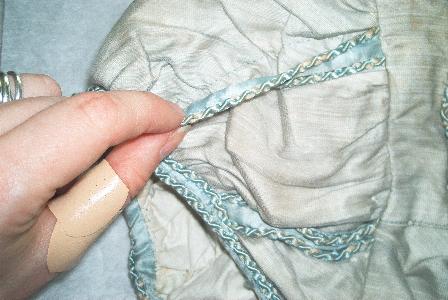 The stitching under the sleeve trim. I'm treating myself to not wearing gloves since this picture was taken the day the bodice arrived. Band-aid courtesy of Koshka.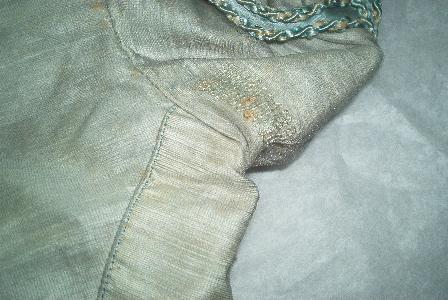 Detail of a repair on the underarm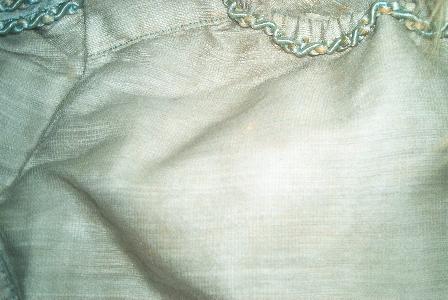 The center back section

I'm lost! Take me all the way home!