A Corset, c. 1820-1840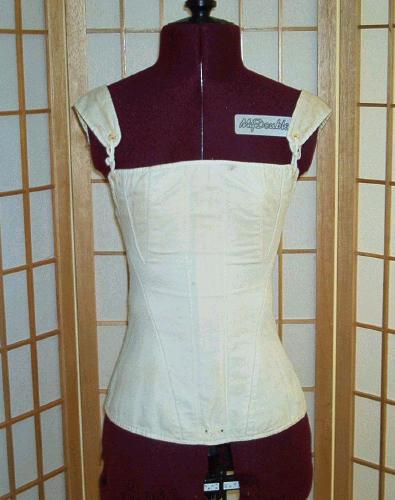 Pictures!
This corset dates from between the end of the Regency period though about 1840. The corset is made of cotton twill and lined in what appears to be a lightweight linen. There are 15 sets of bone eyelets down the back, three of which are missing. These have been neatly repaired with handsewn eyelets. The corset is not boned, but lightly corded and has a pocket for a busk.
The Outside
The Inside
My Reproduction and Pattern

Time to go home!