My Edwardian Corset
From Period Costume for Stage and Screen by Jean Hunnisett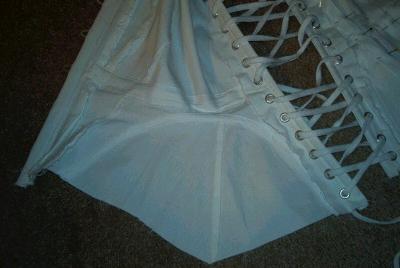 The picture on the left shows a mostly finished corset with the boning tapes being pinned in. The first seam, next to the busk, was flat-felled after this picture (a step I had forgotten!). The picture on the right shows the hip pieces. The seam in the center is flat-felled and the curved seam connecting it to the corset is bound in bias tape.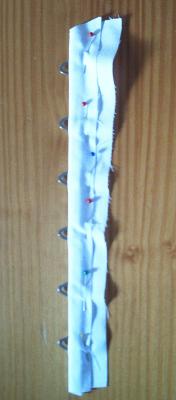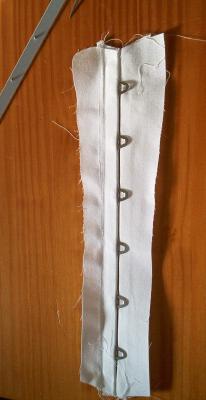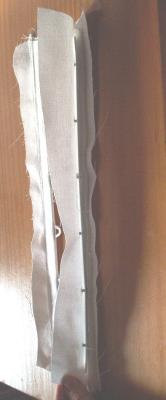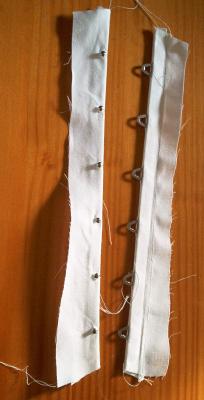 Busk insertion, from left to right: putting in the loops, pinning in the loops, using the position of the loops to mark the places for the studs, inserting the stud half of the busk, each stud is shoved through a small hole made with an awl and the finished busk!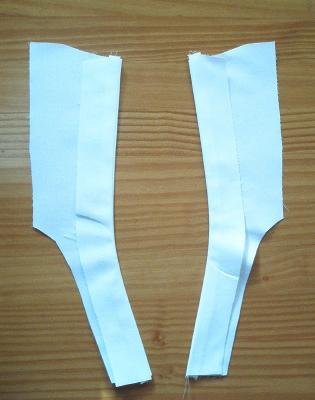 The center back pieces. Before the boning is put in, they're curved, which is different from earlier corset styles.