A Regency Half-Robe
Construction
Materials
Printed cotton from a quilting store
Cotton sateen for lining (the original was lined in linen, I decided to use more of my leftover lining from the ballgown!)
Hooks and eyes
Silk ribbon for a drawstring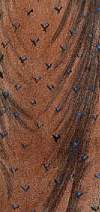 On the left, a sample of my fabric. On the right, a detail of a fashion plate from The Gallery of Fashion, November1800 (published in Jane Austen Fashion by Penelope Byrde). I didn't notice the similarity between my fabric and the fabric from the fashion plate until I was about halfway done with the half-robe. I just picked out the fabric because I liked it and it seemed appropriate. I was quite happy to see just how well I had done!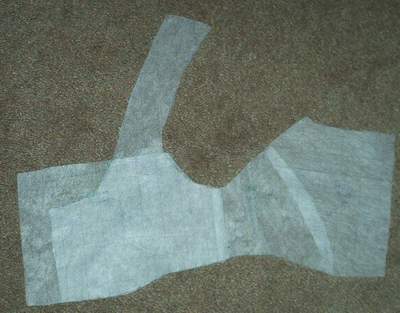 The altered pattern. I didn't make very many changes. I added an underarm seam and changed the shape of the front fashion fabric panel. The lining follows the line of the original pattern. I also changed from a back opening bodice to a front opening bodice by eliminating the seam allowance on the center back piece.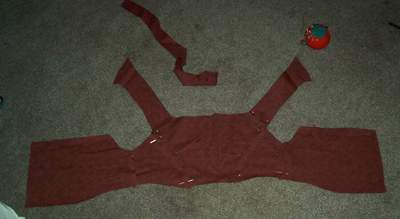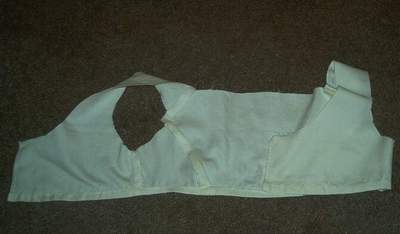 The bodice pinned and the bodice lining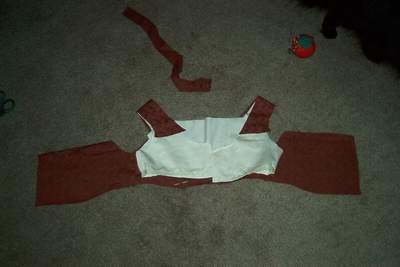 The pinned bodice on top of the lining, showing how the two pieces fit together. I sewed the two layers together right sides together then turned them right side out then edgestitched the lining down. This is a modern technique, but it seemed like the best way to attach the lining. I didn't flatline the bodice because I wanted the lining to hang separately from the bodice.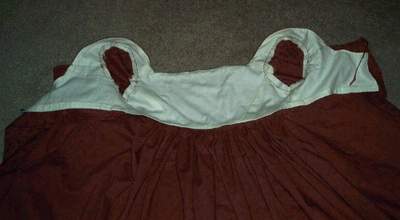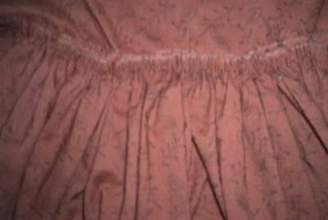 Details of the inside. On the right, the lining, on the left, a detail of the hand gathering.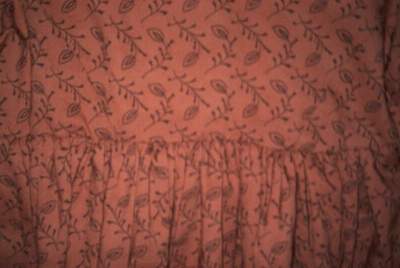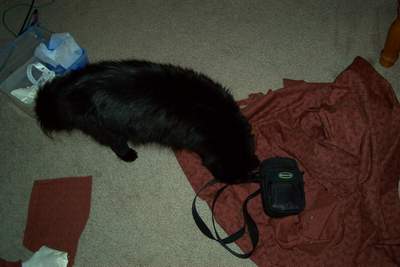 Left: The gathering from the right side.
Right: What my sewing area normally looks like. Pattern pieces, sewing box, fabric, camera case and a curious Koshka...

Home, please...