A Half-Robe from Costume in Detail by Nancy Bradfield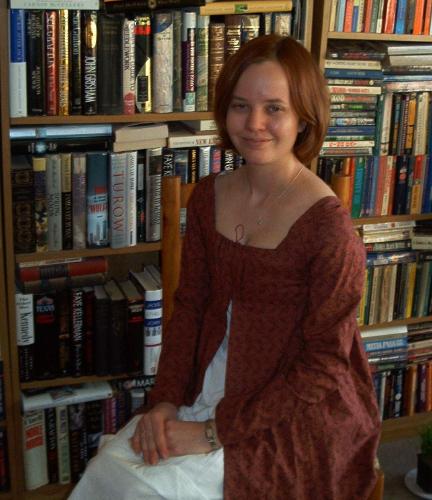 My completed half-robe. Worn over a shift, my stays and my Edwardian chemise (I haven't made a petticoat to go under it yet.)
This was a fun dress to make, in spite of the problems I had with it. EVERY seam, except the skirt seams,the sleeve seams, and one of the armscye seams, was done more than once. The first sleeve took 6 or 7 tries to set right. The end result was worth it though!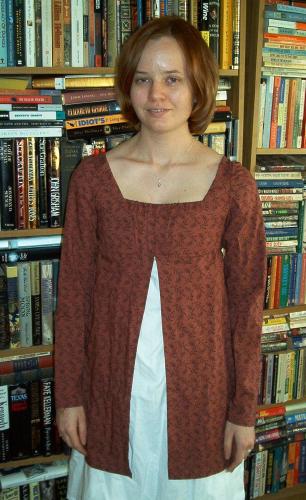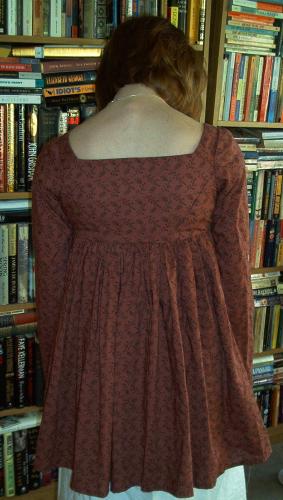 The half-robe, front and back. The actual petticoat I have planned to wear with this is fuller, so the gathers won't stand out quite so much.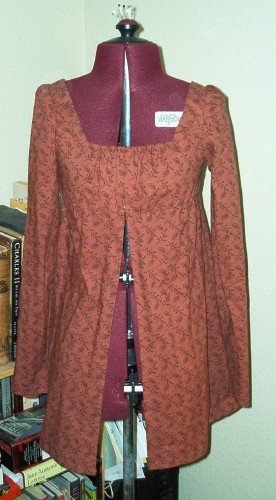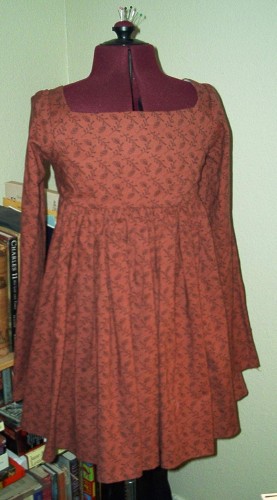 The front and back views.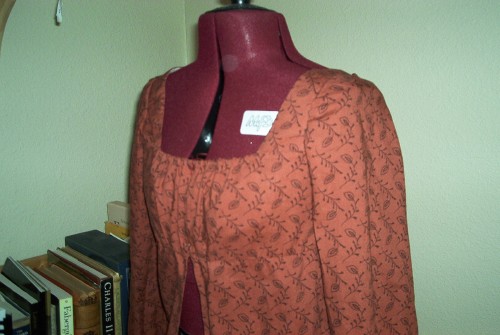 A close up of the bodice. It closes with drawstrings at both the top and bottom. There is a small hook and eye at the bottom to keep it closed. I intended to use just a hook and eye at the bottom, but it ended up being about an inch too big around the "waist." I wasn't interested in putting the skirt on a third time, so I added a drawstring. I like the look of a drawstring anyway, and it gives a nice definition to the waist.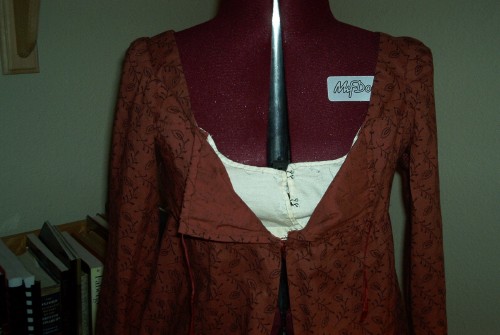 How the bodice and lining work. The lining closes with hooks and eyes, then the bodice closes over it.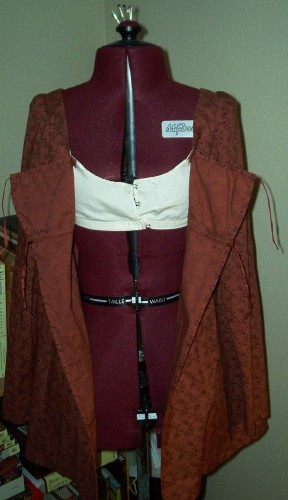 Another view of how the dress closes, this time fully open. Note the odd placement of eyes, the bottom is about 2" in, the others at the edge of the lining. Normally, pins would close a lining like this, but I didn't like that idea. :)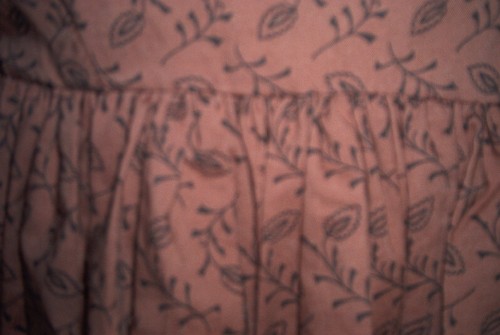 A close up of the hand gathering, on the dress form.