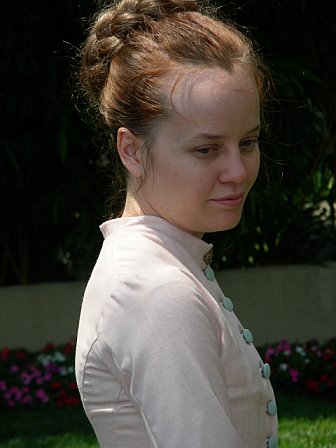 An 1880s bustle dress made of pink and green tropical weight wool. It's a three part dress, consisting of a bodice made from my bustle bodice pattern, altered to have pleats in back, a fully pleated underskirt with the front drapery attached, and back drapery that fastens separately.

The fabric for the dress is from Denver Fabrics. The bodice is lined with a a lightweight twill from Farmhouse Fabrics. The buttons are plain wooden buttons covered in wool, and the skirt is mounted to a pink cotton foundation skirt.

I'm wearing the dress over combinations, my spoon busk corset, and pink bustle and bustle petticoat.