My Drop-Front Regency Dress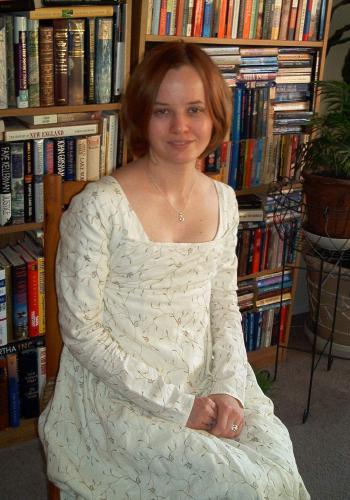 I'm wearing the dress over my shift and corset. I should be wearing a chemisette as well, but, I haven't made one yet. I really should :) You can see how the corset affects my posture as well.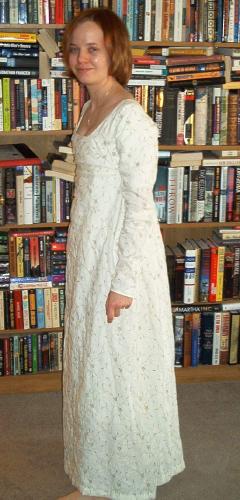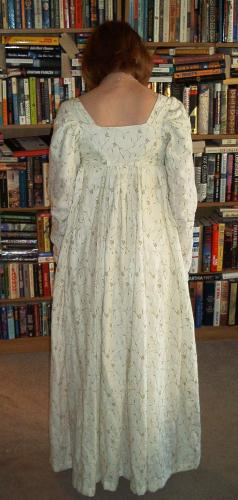 The side and back views.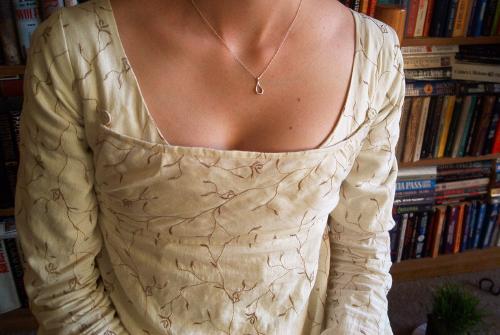 A close up of the bodice. You can see how the long sleeves, especially when combined with linen, move up on their own and wrinkle at the elbows.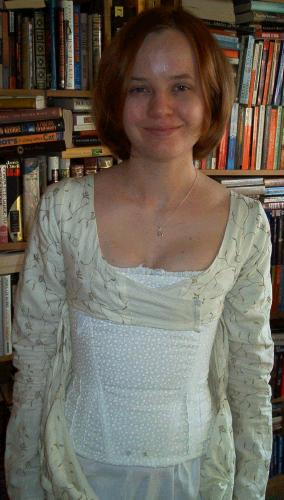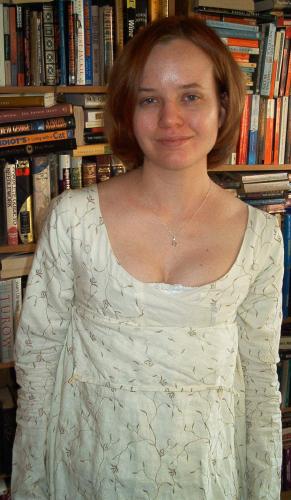 Getting dressed. The first picture shows the lining closed, the second the ties tied. To see more information about putting the dress on, see page three, where I dressed my dressform...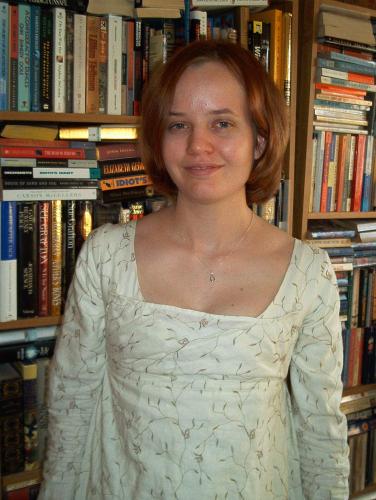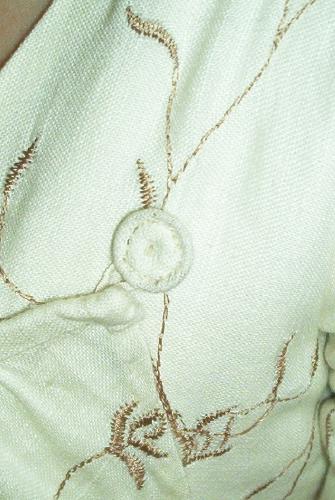 Another picture of the bodice, and a close up of one of the handmade buttons.

Page Two, The Dress
Page Three, Details
Page Four, Construction

Home, Please!