My 1820-1840 Corset Reproduction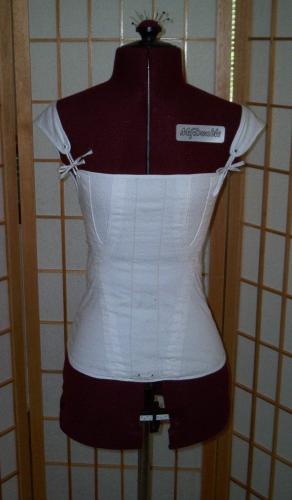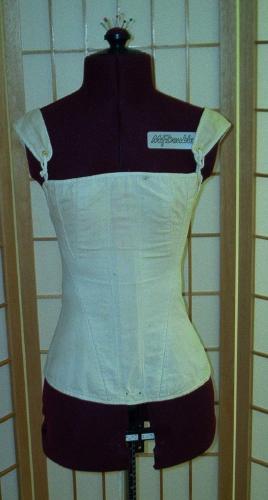 The corset is an exact copy of my 1820-1840 corset. I took the pattern off the original, and made it without any resizing. On the left is my copy, made of white cotton twill and lined with muslin. The original is on the right. Mine is shown without a busk. The paint stirrer I was using was actually used for paint, and therefore no longer served my purposes :)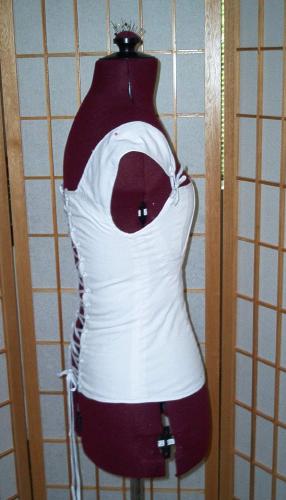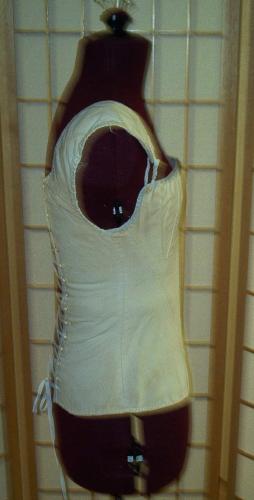 The side views. Again, my reproduction is on the right. Here you can see the difference the busk makes, since the reproduction curves in at the waist.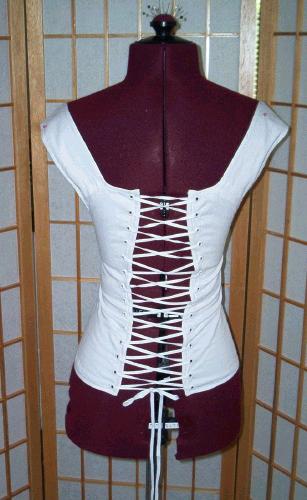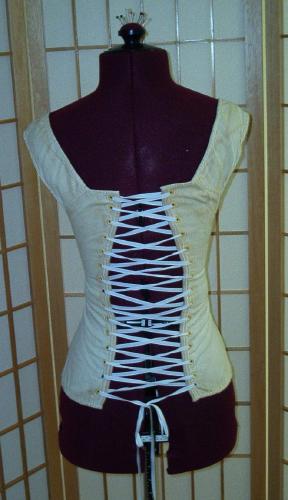 The corset backs. I was able to pull the reproduction a little tighter than the original. I didn't need to worry about it! Also, there's a slight change in the cording on the backs. The original has two rows of cording. My jute rope was thicker than the cording used in the original, so I just used one row.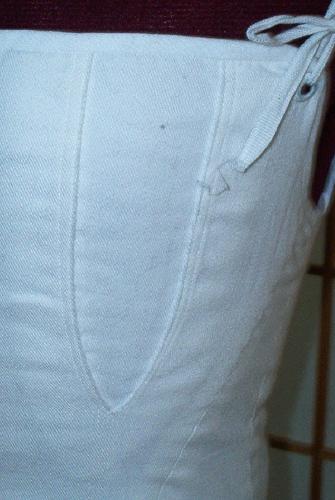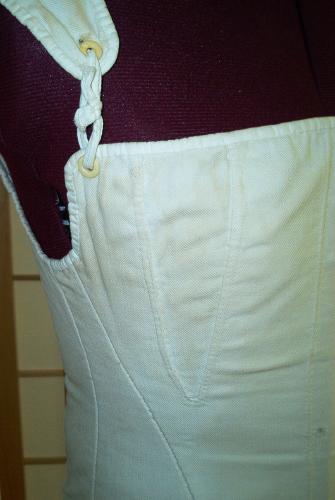 A close-up of one of the gusssets.



Home now!