An Edwardian Dress
more construction details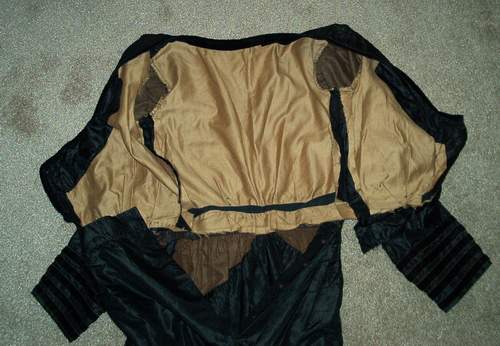 The inside of the dress. The shoulder and armscye seams are finished by hand. The side seams are left unfinished.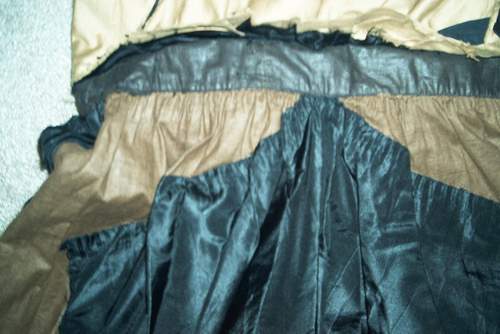 A close-up of the inside waistband. The top edge of the skirt is encased in the waistband, the bodice is attached to the waistband and topstitched. Otherwise the bodice edge is left unfinished. The bodice topstitching is done by hand while the skirt topstitching is done by machine. You can also see tiny stitch marks in the silk at the top edge.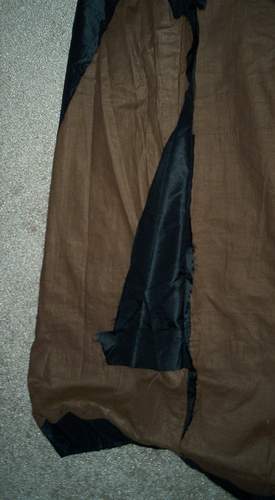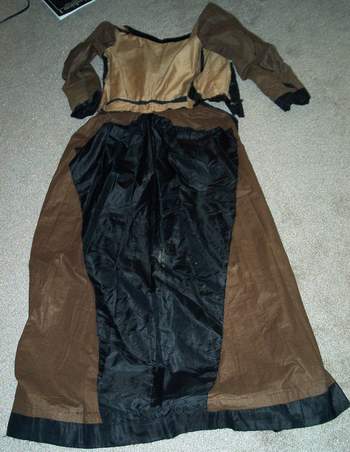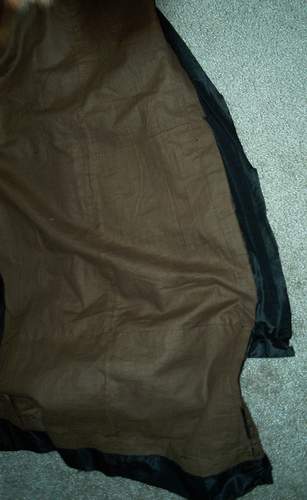 The skirt seam allowances. The dress appears to have been made so it could be picked apart and remade at a later date if so desired since the silk was not cut to the shape of the dress. The center back seam allowance is stitched neatly down using a herringbone stitch.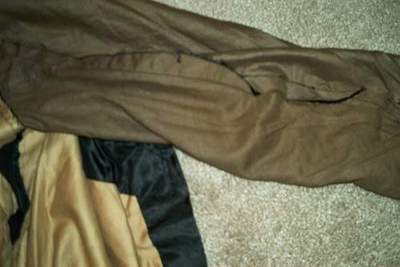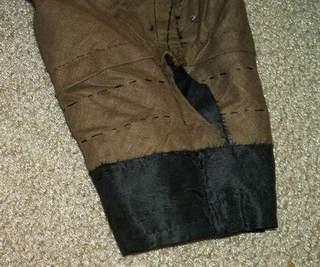 The inside of the sleeve and a detail of the cuff. The sleeve seam has been stitched two times, once by hand and once by machine. The black you can see on the edge of the seam is the hand stitching, the seam itself is done by machine. Maybe the sleeve was narrowed from a previous sleeve? The detail of the cuff on the right shows the hand stitching used to attach the velvet ribbon. The seamline created by the tuck (above the second row of stitching on the lining) on the inside is hidden by ribbon on the outside.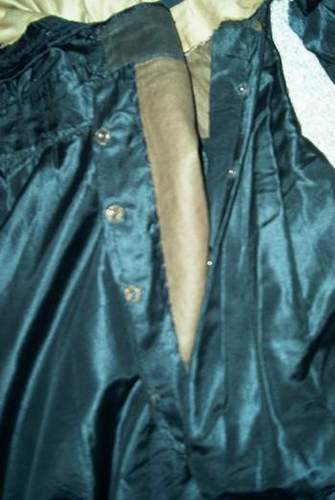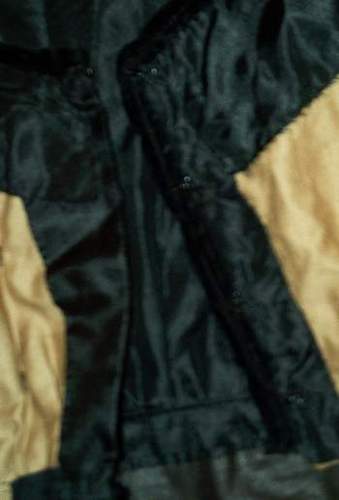 Details of the closures. The snaps that hold the placket shut on the left and a the hooks on the right, they're a little difficult to see, but this picture is the closest to the actual look of the fabric. Probably because it's a little blurry :)




Edwardian Home
Page One
Page Two

All the way home, please