An Edwardian Dress
construction details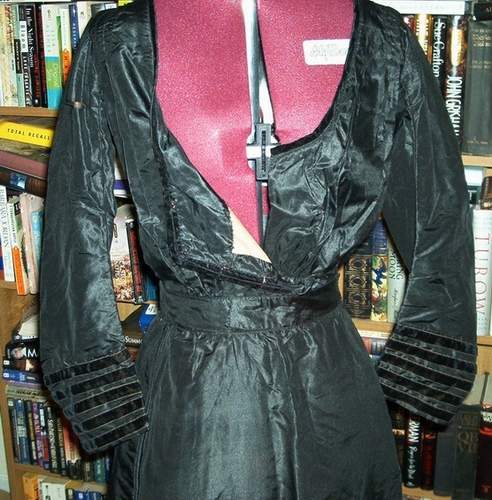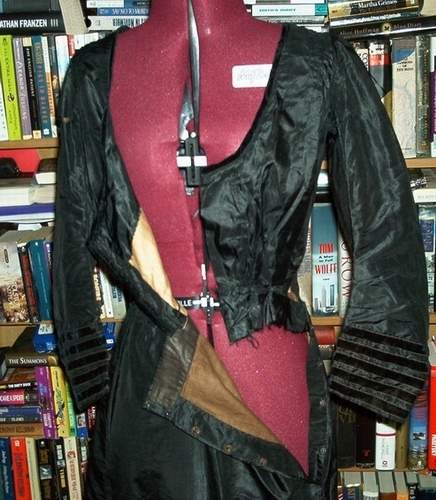 The front closing. It closes with a hook and eye at the neckline, then the overlap closes with hooks and thread eyes. The waistband extention then hooks to the waistband over the left hip. The placket closes with snaps.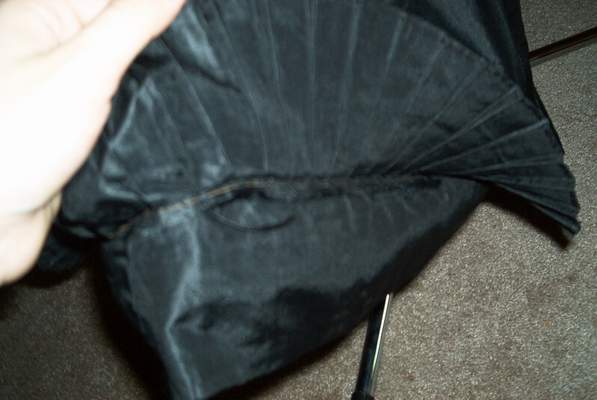 A detail of how the pleated ruffle is sewn on. The fabric was pleated, sewn right sides together to the skirt, then pressed down.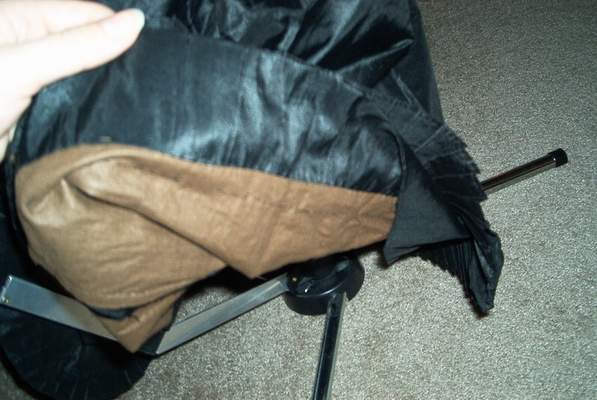 The hem of the skirt. The silk was folded over the lining and hemmed.
Edwardian Home
Page One
Page Three

Home now!