Padme's Picnic Dress from Star Wars Episode II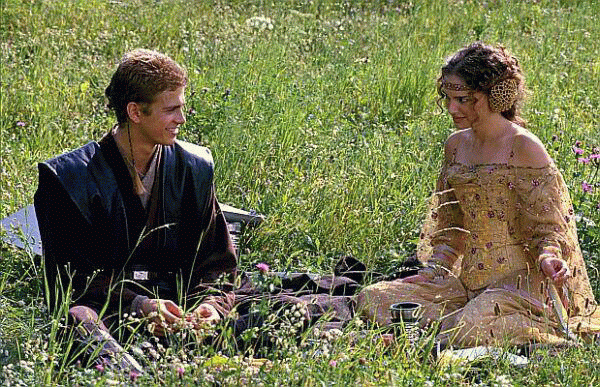 I decided to make this dress while watching Star Wars Episode II. I had actually been half way thinking about it since I saw it on the cover of Vanity Fair (which I should have bought) a month or so earlier. This was an incredibly enjoyable dress to reproduce! Details of everything I did are below!
A Few Details of the Finished Dress
Links to Other Picnic Dress Sites!
The above picture is copyright Lucasfilm. It's being used only as a costume reference!

Home!